Avec is a dance school with a twist! We love partner dancing and want you to be able to enjoy social dancing as much as we do!
In general all Avec classes are progressive and course based. You won't progress directly from green (1) to blue (2) to red (3) within 1.5h year. We know by experience that some people learn fast, some slow. Some people practice a lot outside the course classes, go to practices and parties, which develops them faster. Some people enjoy learning at a slower pace. We take all this into consideration and aim to offer you way flexible ways to develop faster.
Most people will be at the blue level (2) for the longest time and once a dancer mastered that level they will progress to red (3) level. At all times we recommend dancers to continue joining the foundation levels as this will help a dancer develop a lot faster in becoming an amazing dancer. Additionally we really aim to have a good follower/leader ratio in the classes.
During a year you can expect different courses, activities and events. So get your calendar ready – a lot of awesomeness is about to happen!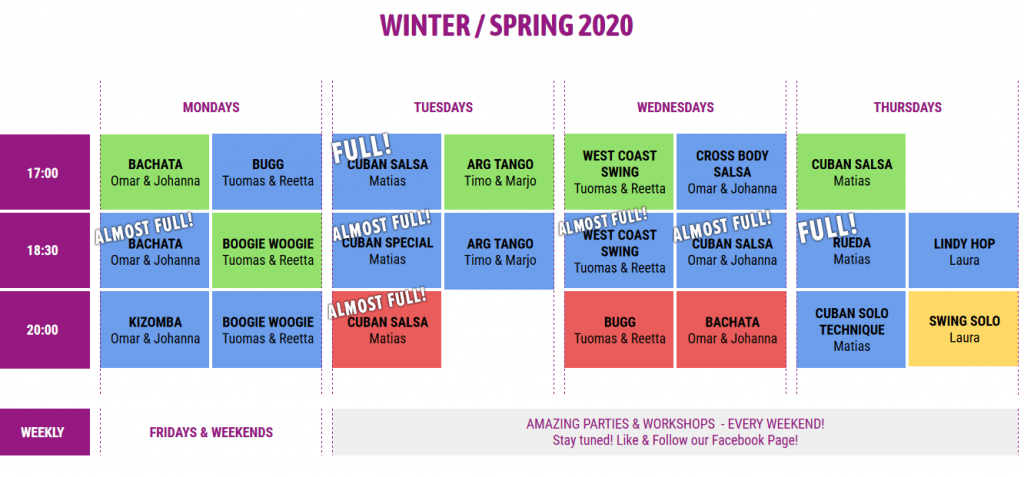 AVEC uses Mindbody to manage courses, schedules, and most other things so everyone will need to create an account on there.
Press the account button from the menu or press this button to login or register in to the mindbody system.
If you are interested in receiving our offers, latest news and other exciting stuff remember to tick the box to receive the newsletter!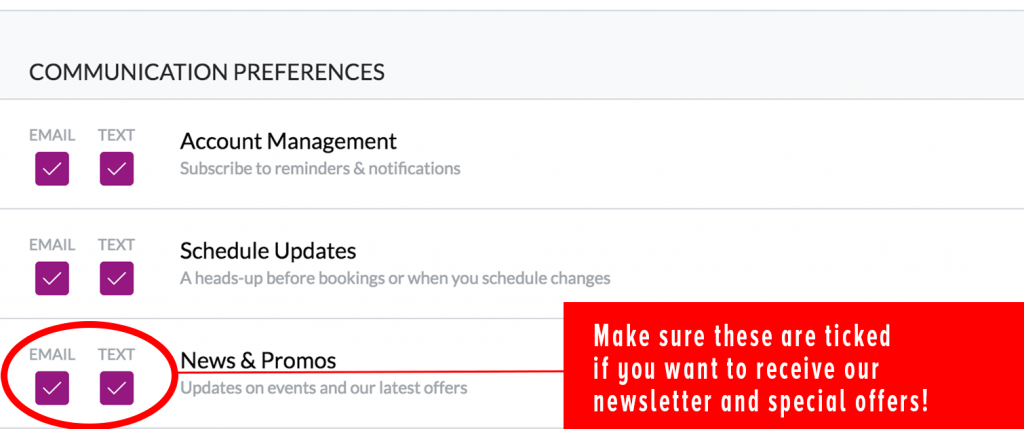 Decide what you want! Check our options and see what description fits you best and you'll see what we recommend!
If you want to get the Dance Addict Plan, become a Member, or get a Season/Beginner Season Pass, please select below and follow the payment instructions. If you want to purchase individual courses go directly to step 3.
Below you can click on the buttons to purchase the option that suits you best.
Note that if a button is inactive it means we are at this point not selling more to either balance out the ratio of followers & leaders or it simply is sold out.
PAYMENT
At the moment the online sales system accepts Debit & Credit cards from Visa or Mastercard. In future we will be able to accept Smartum, ePassi and some other payment options for physical sales at our venue.
IMPORTANT NOTICE
EARLY BIRD / DISCOUNTED RATES When selected your pass below in the cart it will show the full price, only once you logged in and reached the check out/cart it will show the discounted price.
AVEC DANCE ADDICT
incl. Club Membership + Autum & Spring Courses
€
180
Monthly (12 months, total 2160 €)
Autumn & Spring courses at you level

incl. Avec Club Membership

-25€ on Private Lessons (1h lessons)

Discounts on Intensive Training (at least 20 %)

Discounts on Special Days & Weekends

(at least 20 %)
AVEC CLUB MEMBERSHIP
Suitable for anyone, even if you are not attending courses!
€25
€
20
Monthly, minimum 3 months
-25€ on Private Lessons (1h lessons)

Discounts on Intensive Training (at least 20 %)

Discounts on Special Days & Weekends

(at least 20 %)
Avec Beginner Season Pass
incl. Season Beginner Courses, available now
€
810
Spring Beginner Season
Autumn or Spring Beginners courses

Doesn't include Avec Club Membership
Avec Season Pass
incl. Season Courses
€
1420
Spring Season
Autumn or Spring courses at you level​

Doesn't include Avec Club Membership
Avec Course Pass
incl. 1 Course, available on Dec 9th
€
405
Per Spring Course
Doesn't include Avec Club Membership
DROP-INS (90 min)
Not sold online! Limited spots! Contact us
Mindbody is currently changing their system so in future you can select your courses directly from our website. Until this feature is live everyone will need to register for our courses through our Mindbody site which you can reach by clicking the button below.
If you already selected a plan above, click on the button below, login and register for the courses you want to attend.
If you want individual course passes, click on the link, login, and follow the payment instructions when registering for a course.
IMPORTANT NOTICES
WAITLIST ISSUES
Mindbody has some issues with waitlists at the moment. To join a waitlist you need to complete our waitlist form below for each course waitlist you would like to join.
Due to the waitlist function through Mindbody not working as it should we have had to implement our own waitlist. If you noticed the course you would like to attend is full please complete the following form. You will need to complete a form for each course you want to join a waitlist for as your role might be different for each course and you might already have different partners for different courses. Once you have received an email informing you that you have been accepted to a course and want to purchase an individual course pass you can do that here. After you have purchased send us a quick message that you have paid and we'll add you to the course manually.